About
XŌtaki is the official alumni of Ōtaki College. It was born out of the XŌtaki College Steering Group' which began meeting in 2013 under the chairmanship of past student Stuart Prichard, and with cheerleading guidance from principal Andy Fraser.
From May 2014 it is governed by the XŌtaki College Foundation Trust with the inaugural members being: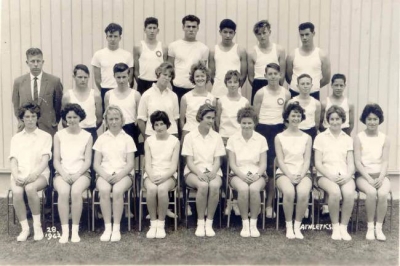 Stuart Prichard – chairman
Kim Cook – Treasurer
Andy Fraser - Principal
Ian Carson
Janice Brown
Ronnie Gibbard
Fraser Carson
Max Lutz
John Heatherwick was also a Steering Group member and had accepted nomination as a Trustee when he suddenly died in April 2014. John will be sadly missed from XŌtaki and his contribution will be remembered.
The current members of XŌtaki are:
Max Lutz - Chairman
Kim Cook - Treasurer
Andy Fraser - Principal
Janice Brown
Ronnie Gibbard
Fraser Carson
Peter Housiaux
Peter Northern
Scott Wylie
Emma Henderson - Secretary
XŌtaki Mission
To build a positive future for all Ōtaki College students by connecting with the former students to staff, family/whānau & friends Ōtaki College being able to treasure the past.
XŌtaki Purpose
To globally connect all past students of Ōtaki College for the purpose of renewing and strengthening friendships.
To support Ōtaki College in its efforts to help students achieve goals and dreams so they can be the best they can be.
Continue to build a well-resourced 21st century College that serves and enhances the Ōtaki Community.